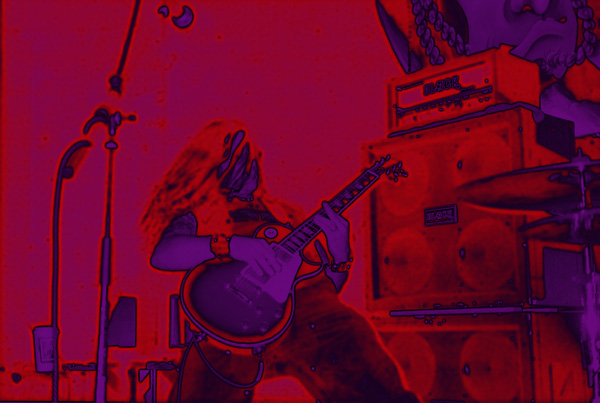 (Yob, photo courtesy of 12th Records)
Oregon doomsters
Yob
will play
one of my most-anticipated shows
of the summer on Monday, July 18 at Kings. Their latest Profound Lore album, "Atma," will be out on Aug. 16, but you can hear the opening track, "
Prepare the Ground
," on Haunting the Chapel. Check it out and see if you aren't as excited about this show as I am. According to the press info I got, the band will have copies of "Atma" available at shows "around the mid-point and onwards of the tour." Raleigh looks to be smack dab in the middle, so lets hope they have it available by then.
But Yob isn't the only reason I'm really looking forward to this show.
Dark Castle
and
U.S. Christmas
are opening. Dark Castle has just released "Surrender to All Life Beyond Form," also on Profound Lore. Nate from USX sings on the song "Stare into Absence," so I'm hoping he'll come out and sing it during Dark Castle's set.
Other shows this week that you should check out include:
Thursday: The Beast at Local 506
Friday
:
Gollum and Make
at Dive Bar and
Yarn at the Pour House
-- Be forewarned: Yarn is going to do three sets, with a set of Dead covers in the middle. That should be the perfect time to duck out and head down to the Landmark for a drink.